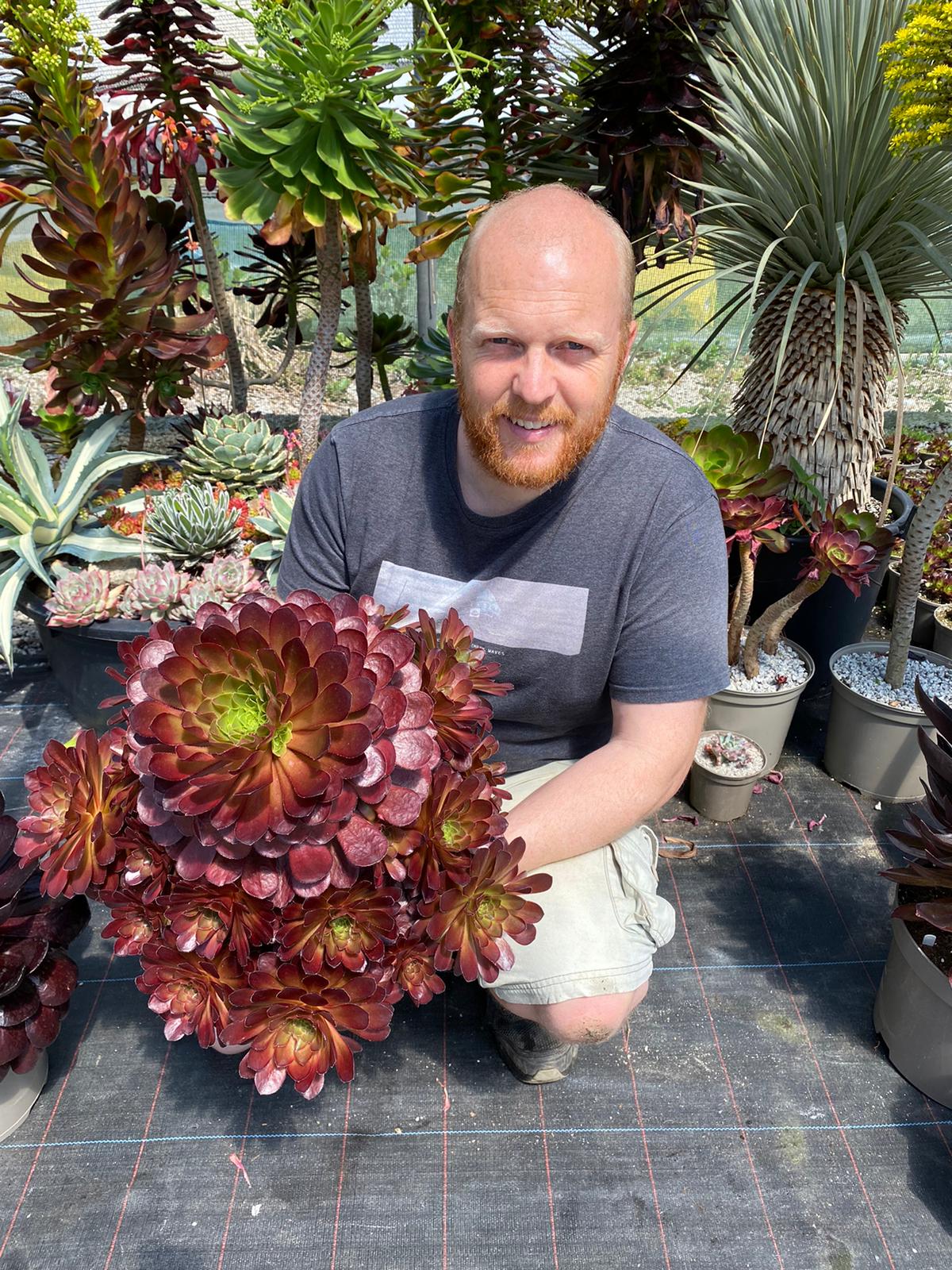 It was a proud day for breeders Mark and Daniel at Surreal Succulents®: they introduced the world's first Sempervivum x Aeonium cross, Semponium Sienna, at Chelsea Flower Show 2021. 
Managed and represented by
Plantipp
, 'Sienna' gave the future Surreal Semponiums® series a fantastic starting shot, bringing home the Bronze Medal at Chelsea Flower Show. Combining the hardiness of Sempervivum with the architectural forms of Aeonium, she combines the best of both worlds. Even though still in testing, she makes for plenty of oh's and ah's with her spectacular colours and impressive shape. 
Sienna makes for a majestic focal point on any terrace or garden and can be viewed at the RHS Plant of the Year display in the Great Pavilion.