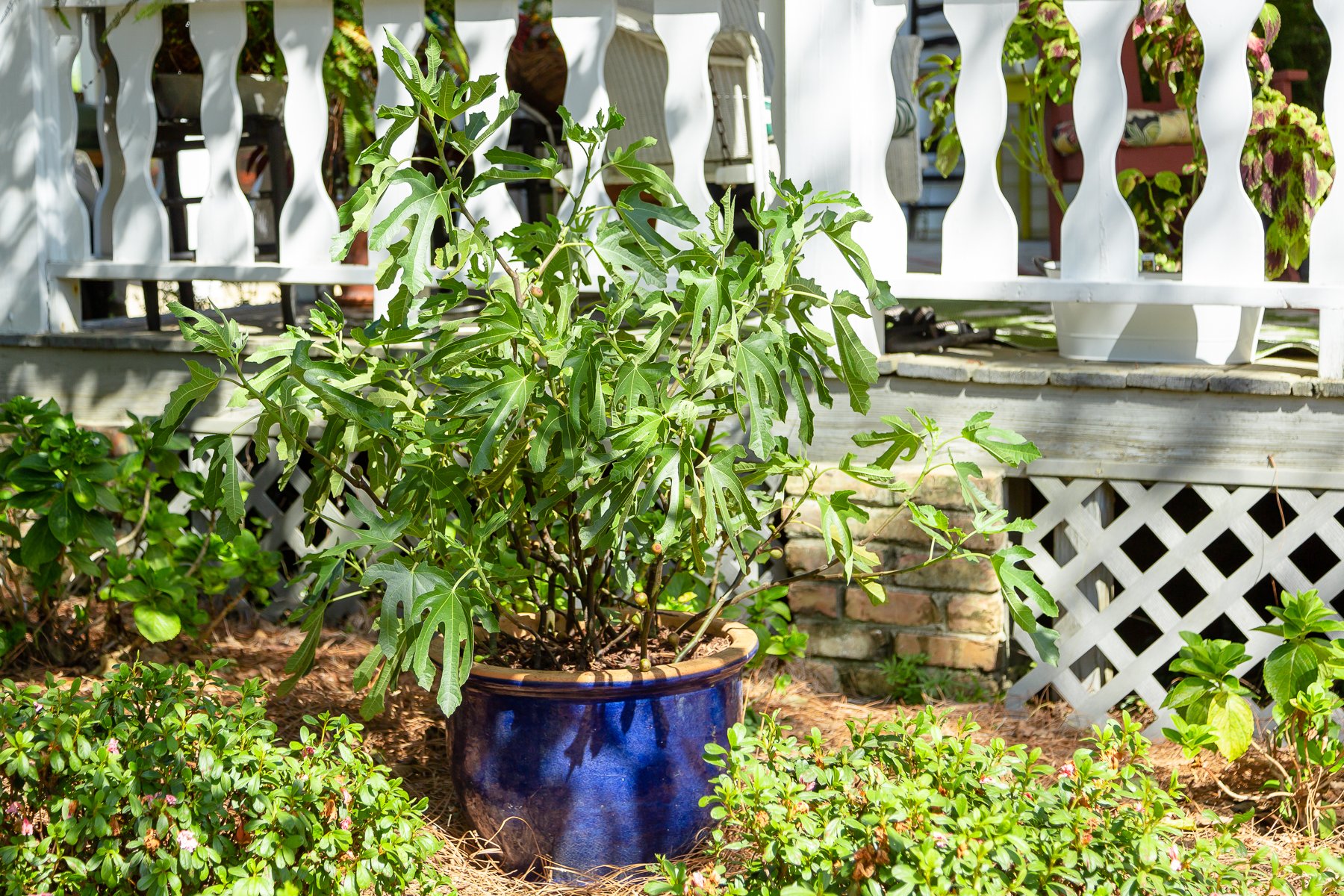 2021 has been a year when "getting things back to normal" was a top priority for most. Except for breeders worldwide, that is. As always, they spent the year aiming for nothing less than exceptional. And the results were precisely that. 
From world-changing hybrids to ultra-hardy superheroes. From the uniquely coloured Cornus alba Miracle to the revolutionary Surreal Semponiums® Sienna. Here's a small selection of the most impressive novelties of 2021.

 
1. Cornus alba Miracle 
Banned from competing at GrootGroenPlus,
Cornus alba Miracle
still managed to get her name rolling off many tongues. She indeed shows a miracle of colours. From green and white leaves with a unique pink border in spring and early summer, to intense purple-pink leaves in late summer and beautiful red stems in autumn and winter.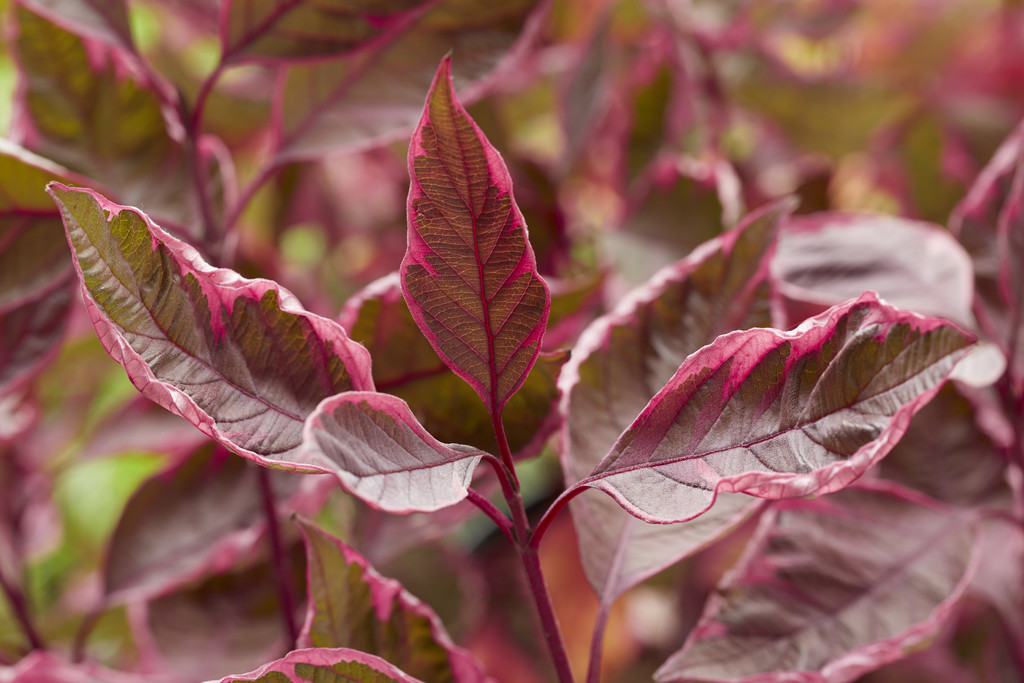 Cornus alba Miracle
2. Acer Street Pillar 
The name
Acer Street Pillar
says it all: this is an Acer that is very suitable for planting in streets. A true urban superhero. He has narrow, upright growth, strong branches, tolerates partial paving, is resistant to salt, drought and extreme conditions and contributes to reducing air pollution. Do we need to say more? 
3. Surreal Semponiums® Sienna 
We were very proud to introduce the new, exceptional: Semponium Sienna. The what? Yes, you heard it right: we introduced the world's first official cross between Sempervivum and Aeonium. With an incredible growth rate, vibrant, electric colours and a stunning conical shape, Sienna was all the press could talk about. 
4. Camellia 1001 Summer Nights® Jasmine 
After a breeding process spanning decades, the time had finally come to introduce
Camellia 1001 Summer Nights® Jasmine
at the Chelsea Flower Show. With her dense habitat and the extremely long flowering period from summer to winter, she was shortlisted within minutes. A fairy tale brought to life.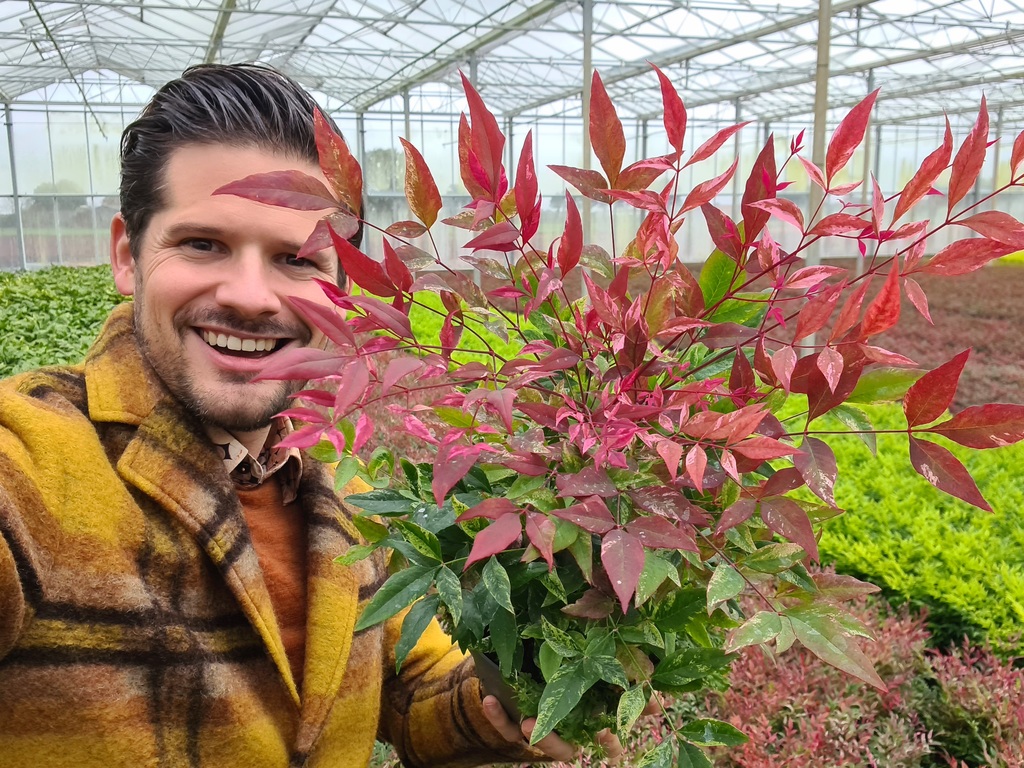 Nandina Red Light
 
5. Nandina Red Light 
Nothing can stop this beauty from drawing all the attention.
Nandina Red Light
is the
perfect
choice for a garden with colour. Her variegated green-white leaves and eye-catching red-purple new shoots will make for an excellent focal point. And as if that's not enough, she's incredibly low maintenance as well! 
6. Trachelospermum Star of Milano 
A star is born: there's no doubt about it. Not only does
Trachelospermum Star of Milano
have beautiful variegated, glossy foliage: it has an extra-long flowering period from May through September. He's drought-tolerant, trouble-free and very easy to take care of. What more can one want? 
7. Campsis Golden Trumpet 
She is beauty, she is grace, she is elegance and taste.
Golden Trumpet
is an excellent addition to the assortment, with bright orange-yellow flowers with red stripes. She flowers on young wood, grows vigorously and flowers early compared to other Campsis: from July to September! She's easy to grow, easy to prune, adores the sun and is hardy to -15 ºC. 
8. Clematis Manju 
With a unique flower shape and an abundance of flowers,
Clematis Manju
is ready to take on the world. With flowers with a diameter of 4 to 6 cm, flowering from late spring to early autumn, she's a great addition to any garden design.
Festuca Sunrise


9. Festuca Sunrise 
The first reaction when photographs of
Festuca Sunrise
are shown? "WOW!". This evergreen, drought-resistant, compact Festuca has stunning colours, resembling the sunrise. Her narrow leaves give an airy effect, making her very suitable as an accent plant, but just as much so for mass planting, landscaping, city gardens or rock gardens. 
10. Ficus Little Miss Figgy 
And last but not least, the most amazing dwarf fig that's ready to take the market by storm.
Little Miss Figgy
is very compact, growing only to about 90 cm high and wide. But her size doesn't say a thing, as she produces lots of large, sweet figs all along the branches in spring and fall. This darling girl is drought resistant
and
very hardy for a fig, to a whopping -15 ºC!