2020 has been a world-changing, paradigm-shifting year – for people all across the globe. But, there was no time to be disheartened as some impressive novelties were waiting restlessly to make their appearance. History has been made in 2020 – on more than one subject.
From world-changing hybrids to velvety soft showstoppers. From the short-statured hydrangea Little Spooky to the revolutionary Limonium Dazzle Rocks. Here's a small selection of the most impressive novelties of 2020.



1.    Echeveria pulvinata Devotion


Starting off with the
Echeveria Devotion
with her warm burgundy red with green leaves and velvety soft feel. A hardy, low-maintenance, drought-resistant succulent for both indoor- and outdoor use. A true showstopper.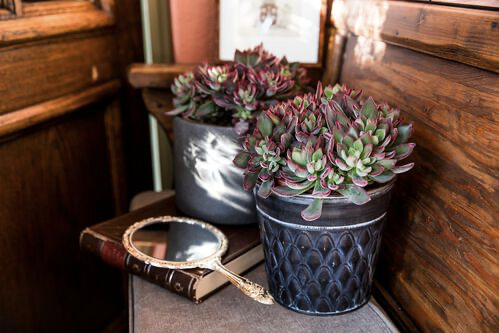 2.    Limonium gmelinii Dazzle Rocks


A world exclusive – a breeding breakthrough: the world's first super-compact Limonium gmelinii! With her abundance of purple flowers,
Dazzle Rocks
will brighten flower beds and borders – or your house as a wonderful bouquet of cut flowers. Hardy to -30 °C and a pollinator must-have!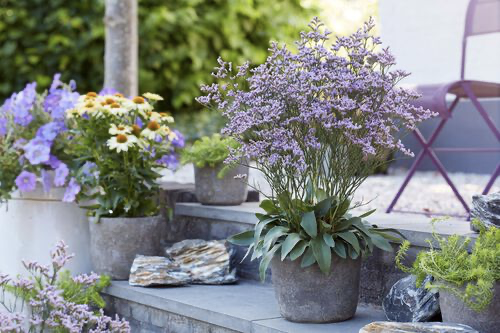 3.    Echinacea Pretty Parasols


Followed by the introduction of another impressive, low-maintenance plant: the Echinacea
Pretty Parasols
. A perennial with a high endurance in wind, cold, sun and heat. Long stems that don't flop, a long and rich flowering period from July all the way to November and hardy to -25 °C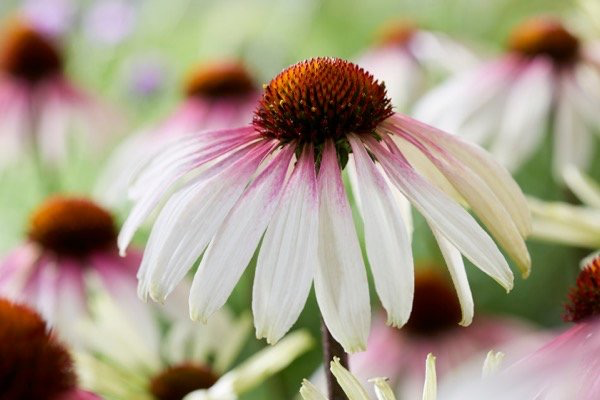 4.    Agapanthus Poppin' Purple


With her amazing purple flowers and intensity quite unlike any other purple Agapanthus,
Poppin' Purple
has brought a smile to many faces. Her long flowering period and good rebloom makes it an agapanthus to enjoy time after time, after time, after time. Resistant to crown rot and Erwinia and hardy to -12 °C, Poppin' Purple is the perfect agapanthus for perennial borders, pots, or even mixed containers.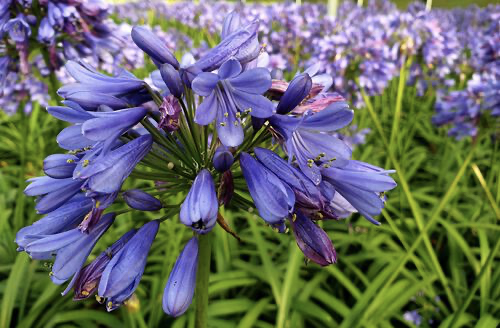 5.    Mad about Mangave®


A true revolution in plant breeding and probably one of the most impressive novelties of 2020: that's the only way to describe the
Mad about Mangave®
series. A cross between the Manfreda and Agave, a rare hybrid, offering a variety of forms and colours. Mangaves are suitable for both indoor and outdoor use. These fast growers thrive on a bit of neglect and are perfectly suited for mixed containers, pots, patios and even roof gardens.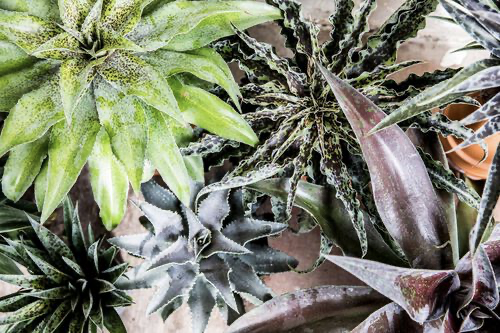 6.    Carex morrowii 'EverColor®'


If any grass has ever made an impression, it was the
EverColor®
. Speaking of impressive novelties in 2020! The distinctively contoured foliage, forming a neat and easily controlled mound, has made the
EverColor®
incredibly popular. From living walls and vertical gardens to roof gardens and edges – the EverColor® finds a perfect fit in any landscape design. A great, hardy accent plant for all year round arrangements – ready to add some drama.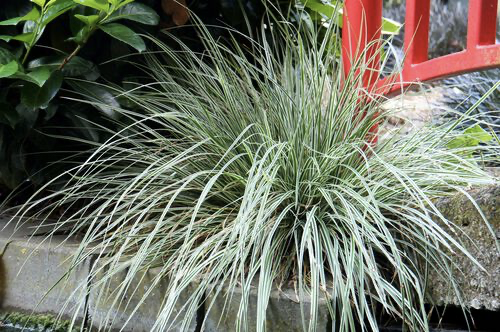 7.    Heuchera Frilly


With its unique ruffled foliage, the
Heuchera Frilly
was quite the novelty. Its attractive caramel coloured foliage and unique shape, make the Frilly perfectly suited for any garden design you may have in mind. Hardy to -25 °C.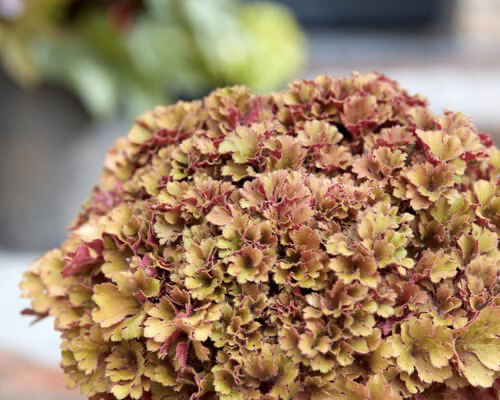 8.    Sempervivum ChickCharms®


They're collectable, eye-catching, perfectly suited for the new generation of gardeners and hardly require any looking after. Yes, we're talking about the
Sempervivum ChickCharms®
– each variation a true beauty of a succulent. The many varieties show captivating watermarks that make it perfectly suited for arrangements in pots, rock gardens, roof gardens, vertical gardens and so on – you name it!
9.    Clematis Little Lemons


And then there was the
Clematis Little Lemons
, a super-dwarf plant with a long flowering period from May all the way up to September. The short stems are cloaked in bright green foliage, and its lemon-yellow flowers are bee- and bumblebee-friendly. The very first yellow miniature clematis: hardy to -25 °C.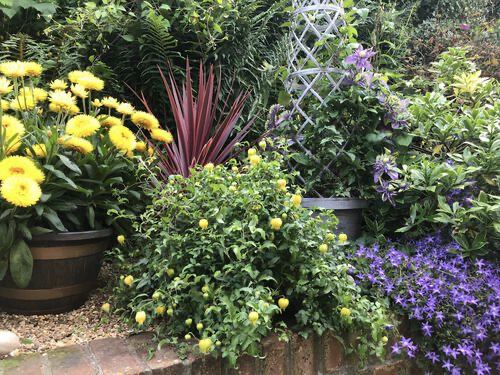 10.       Viburnum odoratissimum Coppertop


Shiny green leaves, bronze new shoots and white, fragrant flowers. That's the
Coppertop
. Large, handsome leaves that emerge in unique shades of copper during spring, followed by the blooming of small, fragrant white flowers that attract butterflies. Both heat and drought resistant, the viburnum Coppertop is the perfect pick for a low hedge or as an edging plant in a unique landscape design.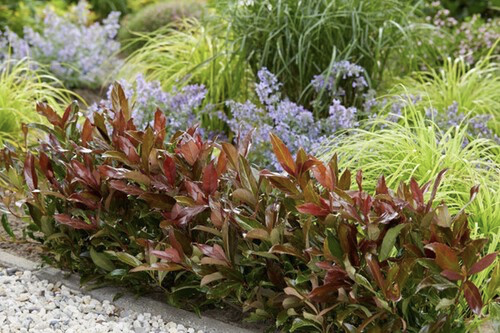 11.       Salvia Feathers Flamingo


Its unique, deeply incised foliage gives the
Salvia Feathers Flamingo
an airy and elegant look. Her soft pink flowers bloom from June to August, only to rebloom again when autumn comes. This heart-warming little Salvia makes for a beautiful plant for a perennial border but is also perfectly suited for mass planting.
12.       Hydrangea paniculata Little Spooky


This
beautiful dwarf hydrangea
becomes about 50 cm high and 30 cm wide – which makes her very well suitable for mixed planting, borders or even mass planting. Hardy to -30 °C, exuberantly blooming and ready to produce a profusion of greenish-white flowers in its recognizable, done-shaped clusters. Short on stature: big on impact!