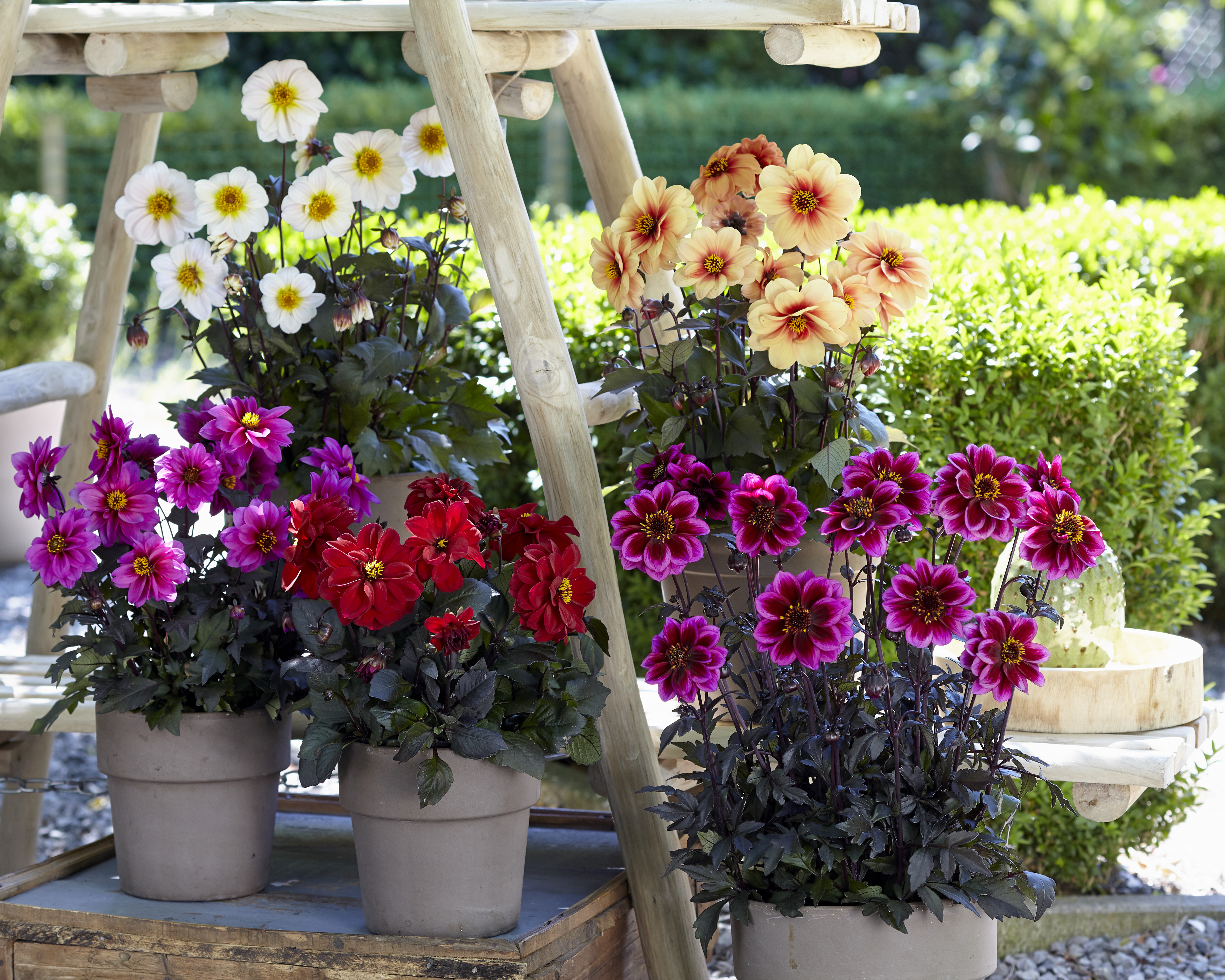 It all started with a single Dahlia that made dreams reality for Gerrit Preijde, breeder of the Dreamy® Dahlias. The moment he laid eyes on this specific low, half-filled Dahlia, he saw its potential. "I was visiting the gardens of a fellow breeder when I noticed a striking low, semi-double Dahlia with open flower and dark leaves. I had always dreamed of Dahlias that move in the wind and blend in with the whole of the garden. So I wondered if this would be the Dahlia that would make those dreams come true." 
And it indeed was that one unique Dahlia, that ended up breathing life into the Dahlia series. "Inspired by that one dreamy Dahlia, I got to work the moment I returned home."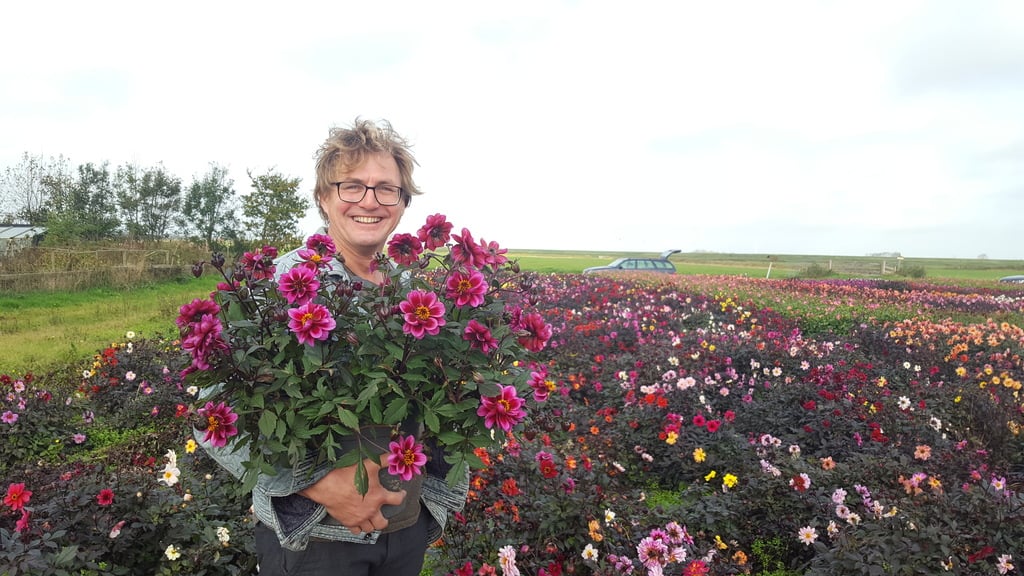 Letting nature take its course 
Thankfully, it didn't take long to see the first results. "Dahlia flowers directly from seed - which makes it lots of fun. I don't have to wait nearly as long as a tulip or daffodil breeder. When propagated vegetatively, the Dahlia becomes stable very quickly, so the first results were visible quite quickly as well." Off to a great start, but it took a little while until the Dreamy® Dahlia's actually reached their official introduction. 
The process of breeding asks for quite a bit of patience. Gerrit, for example, collects the seed from his Dahlias and lets nature take its course for the first few months. Butterflies, bees and other pollinators do the prep work and provide a great variety of new colours and shapes. "And when nature has done its job, I start crossing a selection of plants myself. Always with the ideal Dahlia Dreamy® in mind: movable, well-blooming, not too high (or too low), self-cleaning, resistant to mildew and sparkling colours, of course." 
Real world travellers 
Although the Dreamy® Dahlias are bred in Breezand in the Netherlands, they are tested in Lisse and kept disease-free in a laboratory in Germany. The mother plants are replanted in Uganda, Kenya and Costa Rica. The top quality cuttings then travel worldwide in refrigerated containers: from North America and Australia to Japan. "The Dreamy® Dahlias are real world travellers!". 
And the results after these international trips? Impressive, unique Dahlias with sparkling colours and dark green, almost bronze leaves. In addition to the striking looks, the Dreamy® Dahlias are also self-cleaning, which, of course, means that they require little maintenance. And if that isn't enough, they just keep blooming. "I love seeing the many butterflies and bees visiting the flowers. My Dahlias are firm, but not too firm. The flowers sway in the wind and the bees dance along."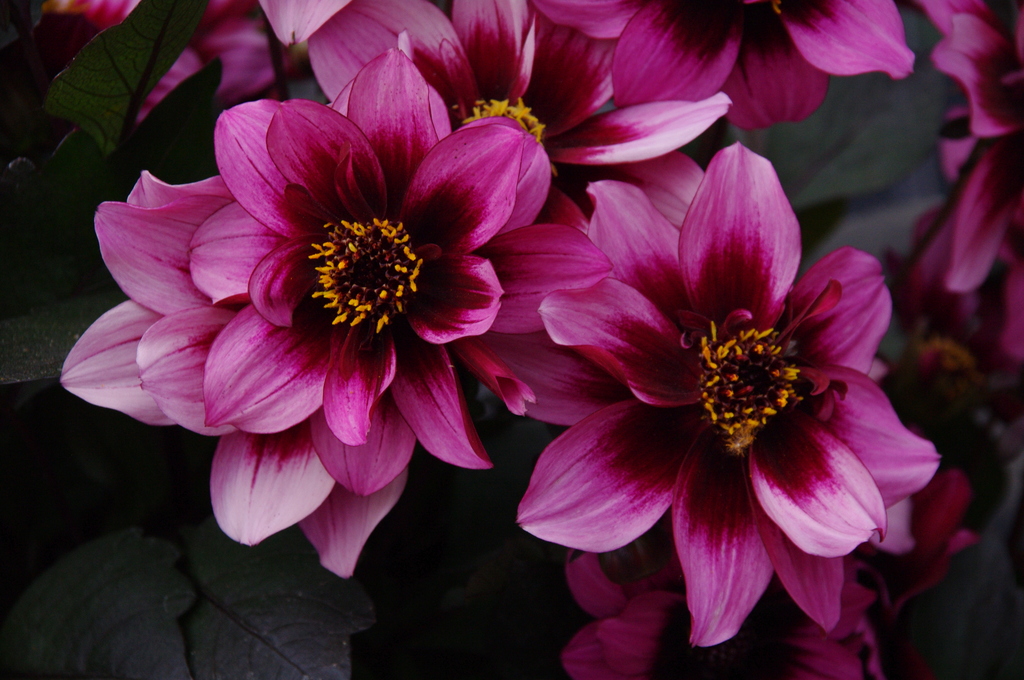 The future 
What does the future hold? "It would be really nice to discover a dark-leaved, collarless Dahlia one day. There are so many wonderful combinations that can be made between the varieties within the existing range of Dahlia. The possibilities are far from exhausted. But for now, my focus is on a beautiful Dahlia Dreamy® in a new color that meets all requirements. Continuous innovation and improvement of the range are high on my to do-list!" 
The Dahlia Dreamy series 
The Dahlias from the Dreamy® series are undemanding and grow in any type of soil. However, they do not like wet feet, so make sure that excess water can quickly drain. The varieties have been carefully selected for their flowering and growth, meaning they flower profusely, remain nicely compact and have an excellent pot performance.