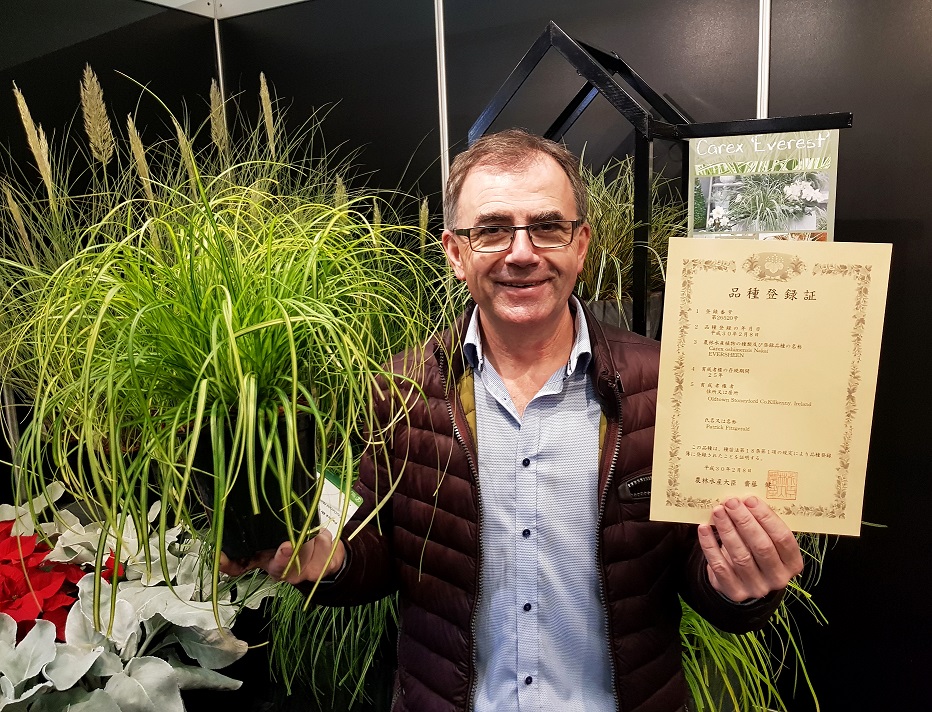 The breeder of the Carex EverColor® series, Pat Fitzgerald, has received two certificates of the Japanese Plant Breeders' Rights. His varieties Carex EverColor® 'Everlime' and Carex EverColor® 'Eversheen' are now also protected in Japan. A great achievement of this renowned breeder.
EverColor® 'Everlime'
 has characteristic green foliage with lime margins. It becomes max. 50 cm high and 50 cm wide. With its lime-yellow foliage with a green margin,
EverColor® 'Eversheen'
 adds a distinctive colour to the assortment. 'Eversheen' becomes max. 40 cm high and 20 cm wide. The Carex EverColor® series has the following characteristics:
Hardy
Evergreen
Ideal as terrace or garden plant
Also very nice to combine with other plants
These Carex demand little maintenance
Look for more information on the EverColor® website:
www.evercolorplants.com
.