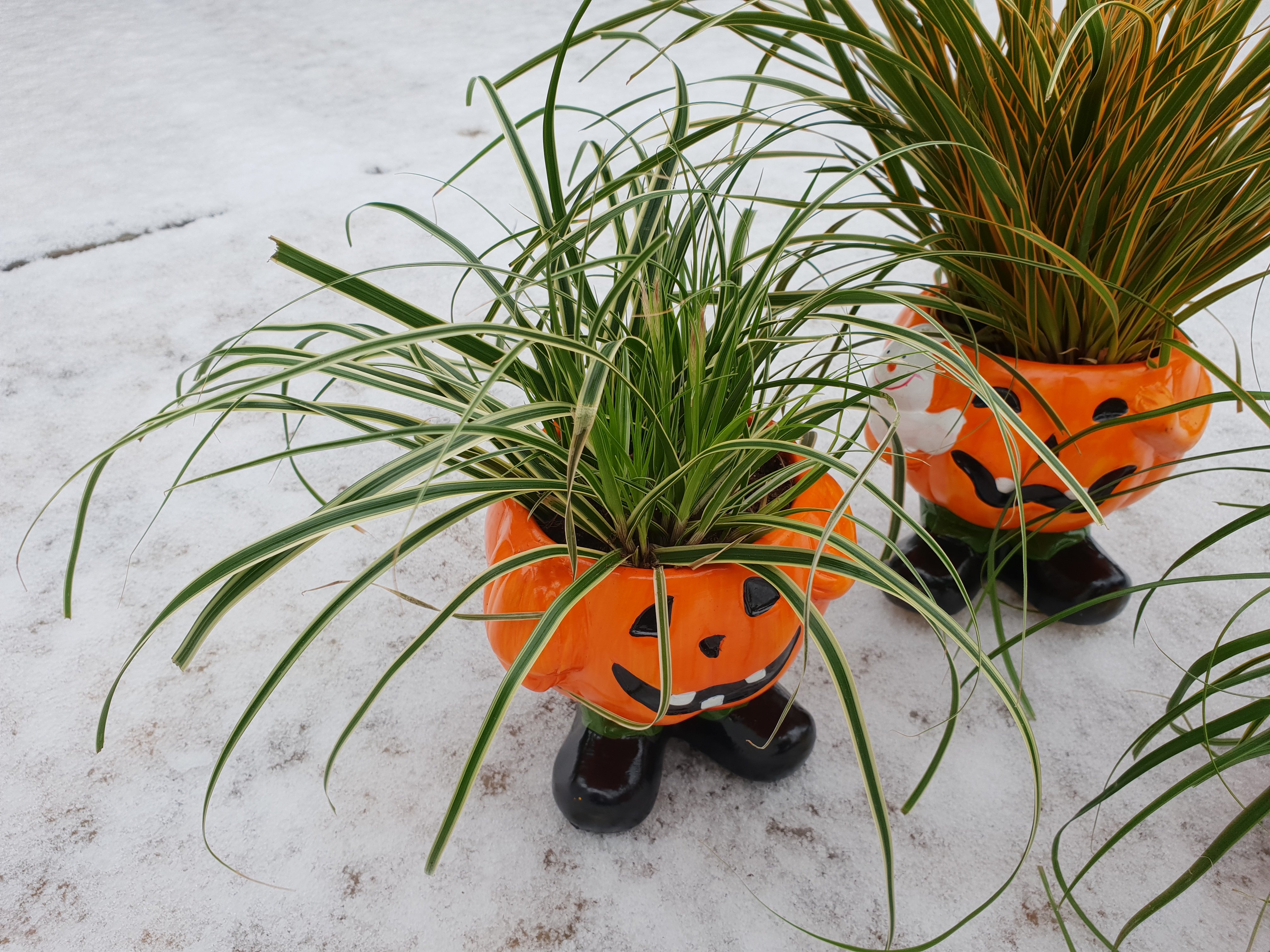 Looking for some inspiration to fill those pumpkins? Or perhaps some beautiful plants to make a nice little decor at your doorstep? You're in the right place: we'll give you some Halloween's ideas by sharing our most popular Halloween plants. Perfect to boost those Halloween-sales!1. Carex Evercolor® Everglow
The Carex Evercolor® series are used for many things. Vertical walls, pots and planters, hanging baskets, public instalments - you name it and the Evercolor® plants have been used for it. Obviously, we couldn't miss out on having some Halloween fun with the
Evercolor® Everglow
and some pumpkins! Not only does Everglow make for beautiful Halloween decoration: it's also a low-maintenance, hardy and year-long beautiful variety!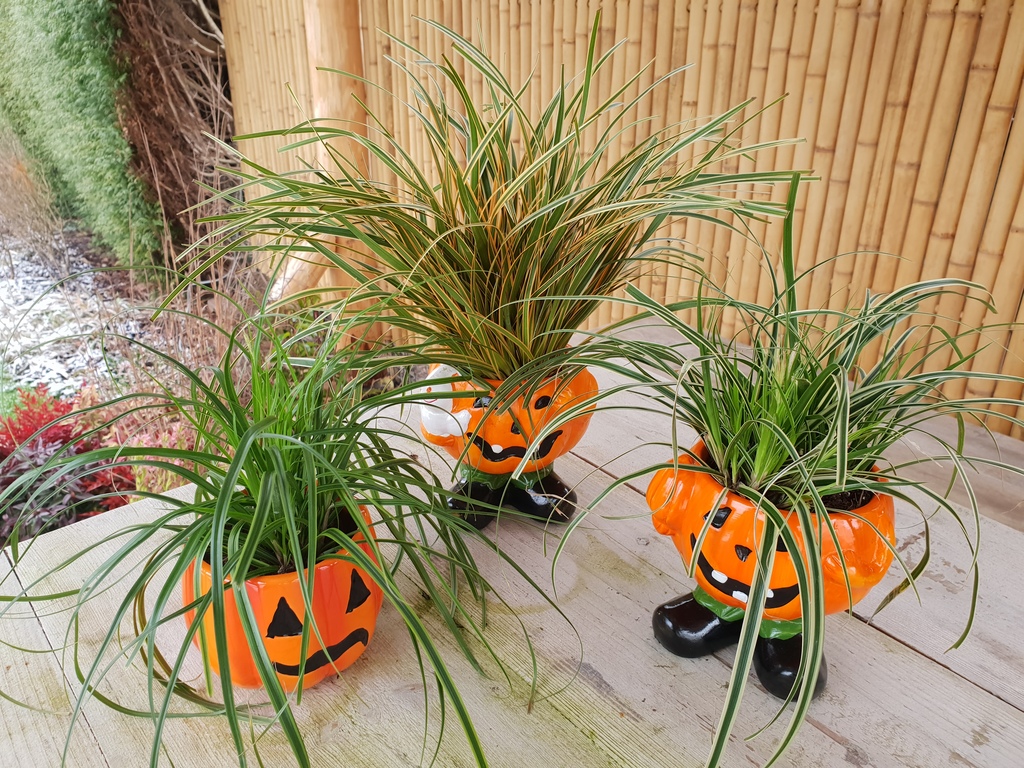 2. Leucothoe Halloween
What's in a name? Well, for this Leucothoe it all is. With its unique, orange-red foliage,
Leucothoe Halloween
might just be the perfect pick to fill your pumpkins with. Besides its stunning colouring, it also has a compact habit and thrives in both sun or semi-shade. Making it the ideal variety to boost those Halloween sales!
3. Phormium Black Adder
Black Adder is probably one of the most intense Phormium around. With its intense black foliage, it will make for a spooky decor in no time. But besides that,
Black Adder
is also low-maintenance, drought and heat tolerant and very grower friendly. Making it yet another beautiful variety for those Halloween sales.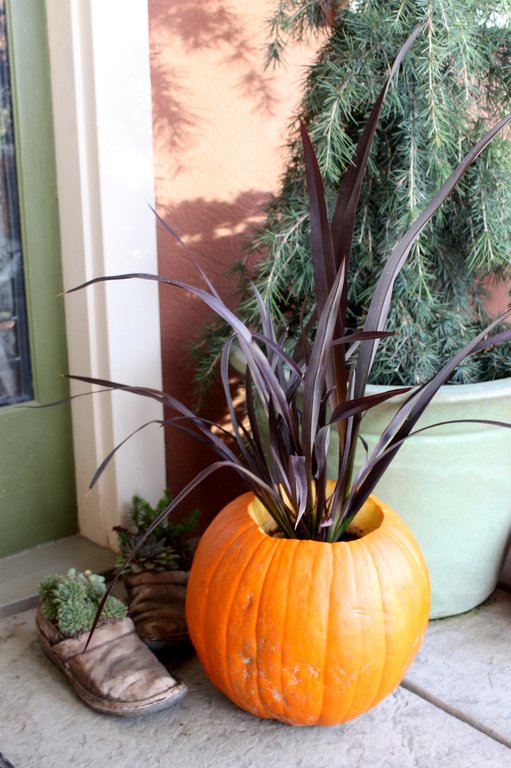 4. Carex Evercolor® Everillo
Next to Everglow,
Carex Evercolor® Everillo
is just as suited for Halloween sales and decorations. It's hardy, evergreen, multi-functional, maintenance-free and very colourful with distinctive lime yellow foliage. Superb for Halloween, but also living walls, mixed containers, roof gardens, edges - and the list goes on and on.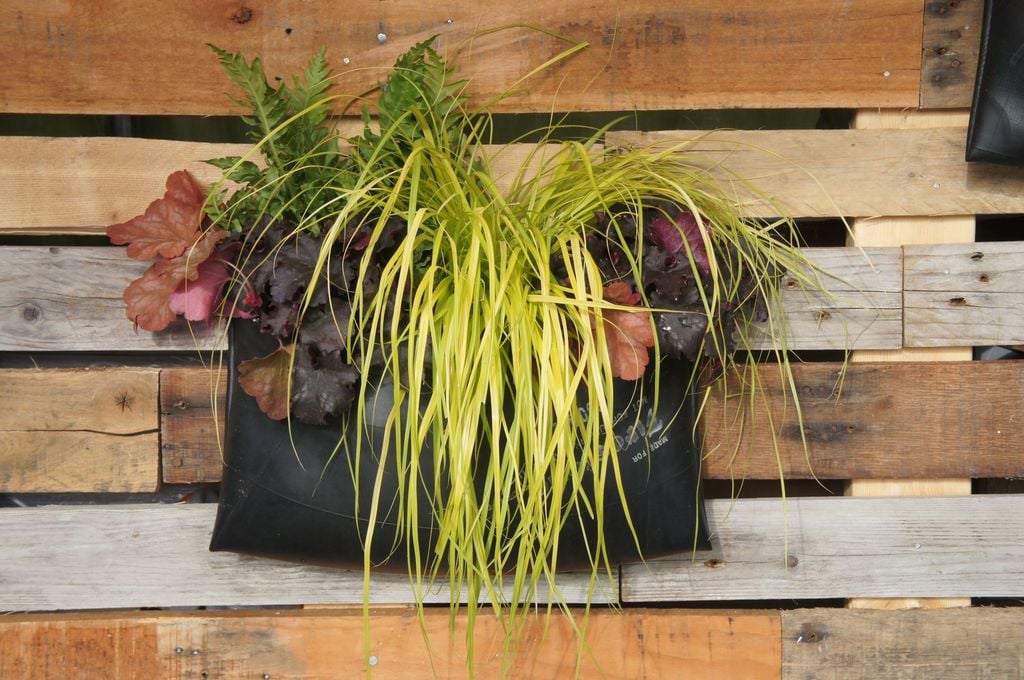 5. Abelia Kaleidoscope
If you're looking for seasonal colour change
and
a Halloween-look: then
Abelia Kaleidoscope
might just make your dreams come true. Its spectacular colours change every season, from green to yellow to red. With a bushy habit its perfectly suited as both a solitary or for landscaping and shrub borders.